Cygnus
, 2022
6:22 min 4k video with sound
A networked planet; an improvised signal; the last swan.
Filmed on the northern shores of Lake Ontario, amid the ruined utopic architecture of Ontario Place, Cygnus takes the geodesic-domed Cinesphere (the first permanent installation of IMAX), a sunken lake freighter turned breakwater, and an invasive mute swan as subjects of its tripartite cosmic zoom.
Collected and Distributed by
VTape
(2023)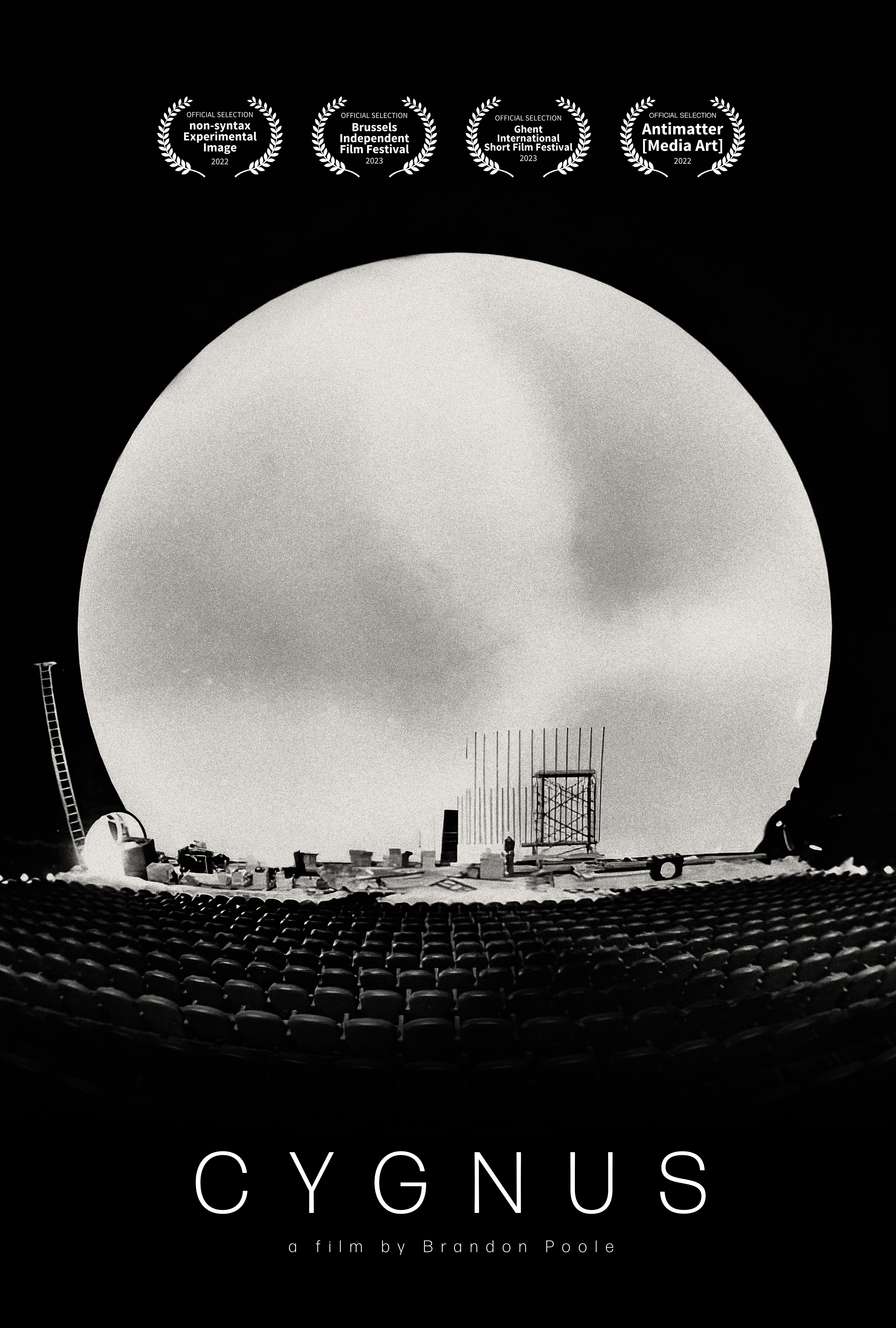 Screenings
2022
Deluge Gallery. Victoria BC, Canada
non-syntax Experimental Image Festival. Taipei ,Taiwan.
Antimatter [media art] Festival
2023

Brussels Independent Film Festival, Belgium.
Ghent International Short Film Festival, Belgium.
Suspaustus Laikus, Vilnius, Lithuania. (Upcoming)